Christmas present time!

jesshelga
asked for her "scrappy three-song [Goren and Eames] list" to be completed, and I complied.
Probably not with as much soppiness, but eh. It's Christmas! Note about the ~wanky~ format: with Goren and Eames, I often find the dictionary and one-word sentences sum them up the best - thus the collaboration with
Merriam Webster's website
. That, and I like words, yo.
Merry Christmas, J.Helg! Enjoy it, or else.
Scary music plays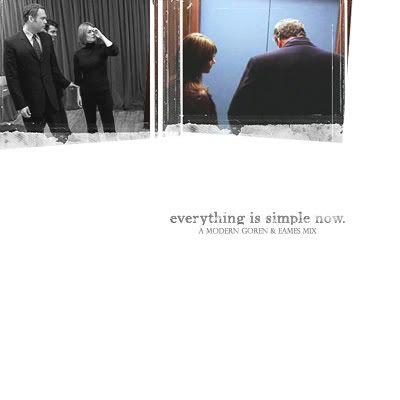 ( Everything Is Simple Now | A Modern G&E Mix )


Who else hates the dictionary and me now? Anyone? Anyone? Bueller?